The Ninety-Nines are an international organization of female air pilots established in 1929. Today, their membership has thousands of women, and extends all over the globe. BECAUSE spoke to Alia Twal, governor of the Arabian Section of the Ninety-Nines, about the Arab women blazing a trail for female aviation in the Middle East.

"Oh my God, a woman is flying the plane ... We are going to die," said the passenger next to me last month, making everyone uncomfortable. One older lady replied: "So you are fine with a women giving birth to you, preparing your food, raising you up, fighting wars and everything in between, but you are somehow scared that she is simply controlling the plane? I don't see any logic in that."



The woman's wise words shut him up, but it's a deep embedded culture amongst many Arabs that certain jobs are supposedly not for women, and being a pilot is one of those jobs. So in 1929, female pilots decided it was time to try and empower others. Back then they were only 99 women, but today they have over 5000 members from all over the world.

The Ninety Nines, Inc. was established in 1929 to be the only and first nonprofit international organization for female pilots. They are divided into chapters depending on their geographical locations, and focus on mutual support and advocacy for women in aviation. 

In 1929, 117 women pilots at the time were invited to assemble for mutual support, but only 99 women pilots showed up. In 1931 Amelia Earhart, the first female aviator to fly solo across the Atlantic Ocean, was elected their first president, and they decided on the name "Ninety-Nines." Memberships were open to any woman who is a licensed pilot, which has recently been extended to women with student pilot certificates as well.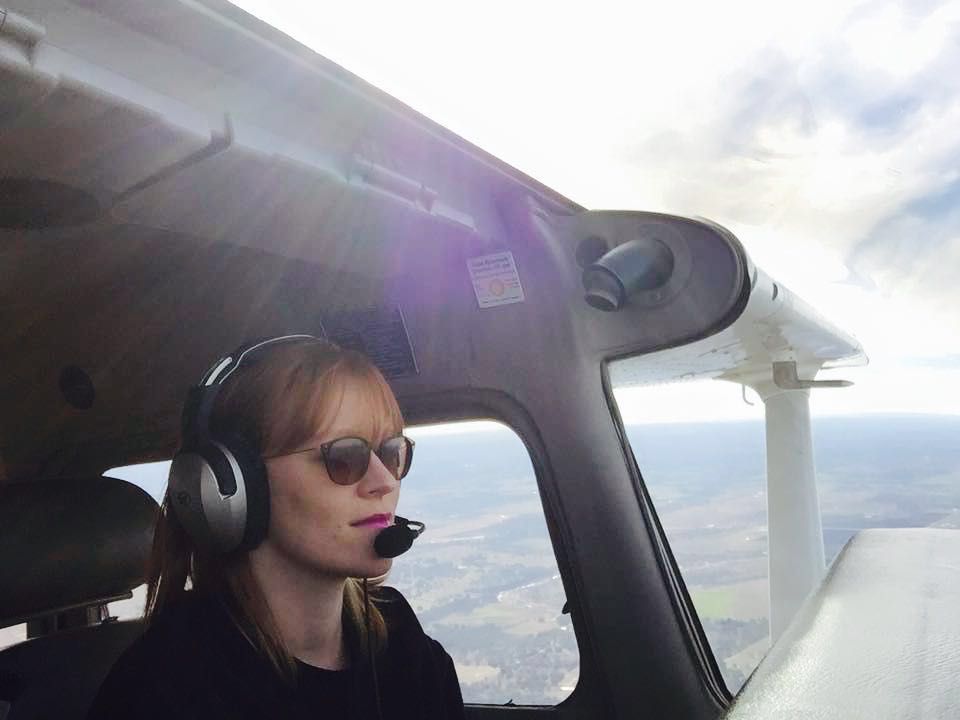 Tatiana Marie, an American who is a life member of the Arabian section.

With the motto "Different culture, same passion," the Arabian Section was established later on in Saudi Arabia by twelve members in 1989. 

"One of the twelve original founders was Lotfia El Nadi, who was the first Egyptian, the first Arab and the second women in the world to fly solo worldwide after Amelia Earhart," Alia Twal, current governor of the Arabian Section of the Ninety-Nines told BECAUSE. The Arabian section now has 110 members from around the world including seven from Egypt.

"Although we come from different backgrounds, cultures and flying experiences, the Ninety-Nines Arabian section keeps our ties close through the core of what unites us: the passion to fly," says Twal. "The Arabian section has a unique friendship between all the members. Once you know one of us, you know all of us."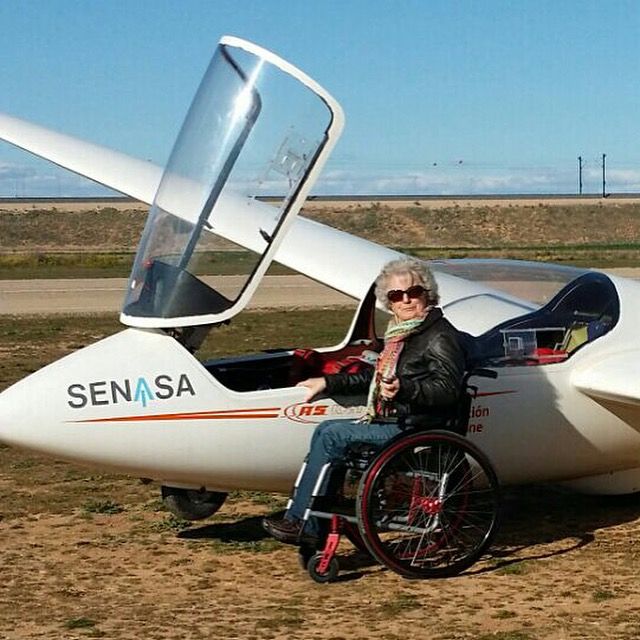 Elisabeth María Heilmeyer, a German pilot who is founder of Spanish Disabled Flying Association

Twal has led the Arabian Section since 2011, when membership was just seventeen members - a figure she has helped increase to 110. The Arabian Section is now known as the fastest-growing, most active section of the Ninety Nines. Twal explained. Twal is 29 years old, half Jordanian and half Russian, who was a flight instructor for there years before joining the airline industry. She is currently flying the Airbus 330 for the Royal Jordanian Airline with 4000 flying hours, and is a member of the Honorable Air Pilots Company. Her work has won her an award of inspiration from the Ninety-Nines' international organization. "The thanks goes to my girls [the Arabian Section] for nominating me and believing in me."

The Arabian Section try to support women pilots and women who wants to be pilots, holding annual meetings for the members to meet and greet and explore new opportunities. Their members get a 10% discount at the pilot training school Ayla Aviation Academy. Scholarships, such as the Yvonne Trueman scholarship are also available. This scholarship was named after its initiator, the prior governor of the Arabian section, who donated $10,000 in memory of her late son Julian Pooley as a starting fund.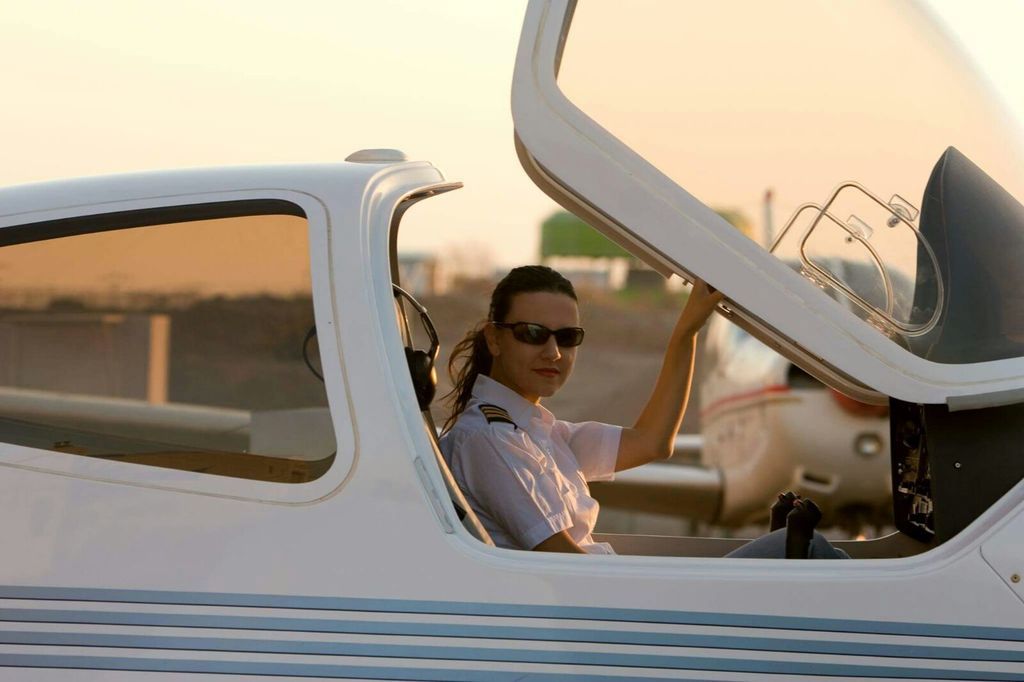 Leena Al Rabadi, Jordanian flight instructor


"We do annual meetings, where we focus on aerospace activists. I always like to compare aviation with medicine," says Twal. "A doctor can be many things, a heart doctor, a family doctor, surgeon etc ... Same as aviation, there are many types of flying, and not every pilot knows it all or has tried it all. And that's what we do: we introduce different aviation experiences for the members through our meetings."


Alia Twal and copilot, flying an early twentieth-century aircraft

Through the Ninety-Nines Arabian Section, Twal has made friends from all over the world, naming Indian and American friends met through the organization's directory. "When one of us is flying to a new country, she can communicate with the Ninety-Niners based in that country and we meet and host each other," Twal says.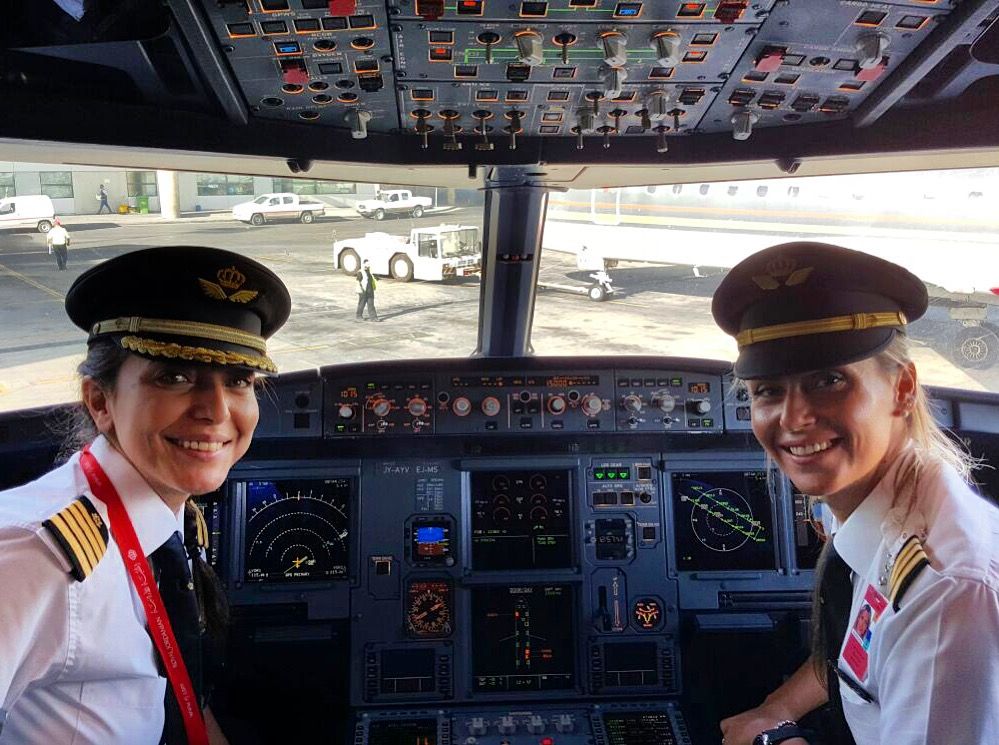 Captain Carol Rabadi, Airbus 320 instructor (left) with First Officer Alia Twal (right), both from Jordan.

The Ninety-Nines Arabian Section also do charity work - the last event was on August 2nd where the Arabian Section's Egyptian members enjoyed a day with orphans, sponsored by Abela Catering of Egypt and Ayla Aviation Academy in Jordan. The orphans played games and learned more about what it is like to be a pilot, relates Twal.

They also participate in airshows, and do school visits to encourage more women/girls to get out of their shell and achieve more.

When asked about her experience as a female pilot and if she experiences sexism, Twal says: "Nowadays no. I always say we are now lucky as we had already women who opened the path for us with their battles. In the Arabian section we have many ladies with the title of 'first,' who won their battles in a world that was known for being male dominated for too long ... Today, women are treated the same as men, at least in our field, in most countries."


American pilot Elizabeth Peebles. Peebles was the first female helicopter pilot in the UAE.

The Ninety-Nines have brought women's aviation a long way, from a time when being a woman pilot was unacceptable.


"Women have had to fight to reach where they are," says Twal. "Back then, some airlines would not take women as pilots ... The challenge now is to prove that you are a better pilot every day by learning more, but that's for men as well. It's part of being a better pilot."

"The challenges really depend on where are you based," Twal continues. "Usually what stands in the way of Arab women are the traditions, and the idea that if a woman flies, then she will not have time to establish a family. But time is proving them wrong as nowadays there are many Arab married female pilots with kids and supportive spouses. Women are naturally good multitaskers, so they can be good mothers, good spouses and good pilots."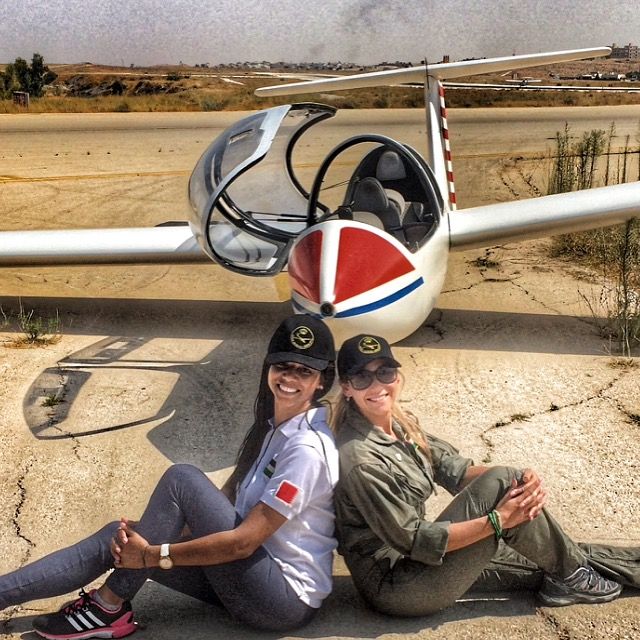 Captain Vanessa Umba (left) from Belgium, with Alia Twal (right). Captain Umba was the first female captain in the history of Gulf Air.

The Arabian Section are working on getting their name known in the Middle East, and are well known in the UAE, Jordan and Bahrain. They'll hold their official meeting next year in Egypt in November 2017. "We want to show the world what women in this part of the world are capable of achieving, and to encourage more women to consider aviation as a career," Twal says.

The section lives on support from their partners/sponsors who give them sponsorships for their meeting (such as accommodations, activities, tours, aerospace activities etc) and they take a small registration fee, which goes toward the section scholarships. They also welcome donations from sponsors or members or any individual who would like to support them.

"I encourage every woman to be what she wants to be... Whatever you want to be, be a good one and if you don't fight for it, then you don't want it that bad," Twal says.


All images courtesy of Ninety-Nines Arabian Section.